Learn the basics of a market analysis and its importance for potential investors. Understand how to apply the concepts of TAM, SAM and SOM in order to conduct your analysis. Moreover, gain a clear understanding of the difference between a top-down vs. bottom-up approach.
Target Groups: Founders, Start-ups
Area of Focus: skills
Next Date: November 30, 2022

Duration: 2.15 pm - 4.15 pm
Max. Number of Teams : 6
Training Location : Online
Learning Goals: Gain procedural knowledge to conducting a market analysis using a structured approach.
Language: English
Application Requirements: You have to be associated with TUM Venture Labs.
Requirements for facilitation : Value Proposition validated, Beachhead Market decision made
Training Prerequisites : Value Proposition Training, Personas Training completed
Please register by clicking on the link below
Stay up to date on training!
Contact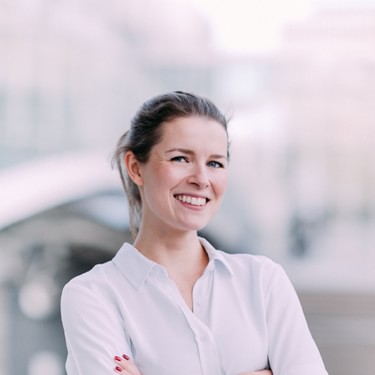 Claudia Riemann
Workshop Design and Facilitation
I am passionate about supporting impact-driven start-ups on their journey to market entry.

Topics of interest:
Start-ups
Entrepreneurship
Innovation
Go-to-Market
Product Management
E-Mail